Last weekend (which this photo is from)? I don't even remember.   I think they won the game she played in.  [now I remember, sort of.  She got to play with the green team.  Was able to keep up with them and I think they won.]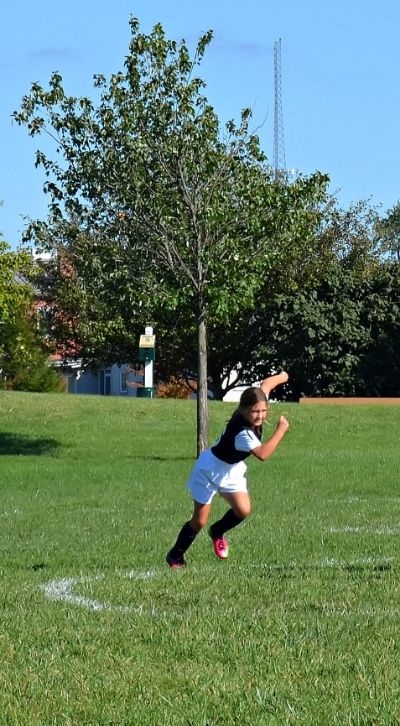 Saturday: She played game 1 (5-4 win) and subbed a bit in game 3 (12-0 win; almost everybody scored including Rigby).    Sunday was a 9-1 win.   Her skills are coming along nicely. ♥ her coaches so much.  
It was a busy weekend with soccer games, birthday parties, anf sample sale, cheer practice and high school theatre.   (we went to see the high school's productions of the odd couple - male and female versions.  both casts did a fantastic job - slight edge to the female version.)
Em has her homecoming dress!    Just need to get shoes and her date's boutonniere. 
Em almost has her full - fingers crossed she'll be able to compete it this season.  
Zach may be going out west again next summer!  Looks like almost half the trip will be in eastern Washington state (including a stop in Forks - too bad he isn't a Twilight fan!) and he may get to go whalewatching and hike on Mt Ranier!